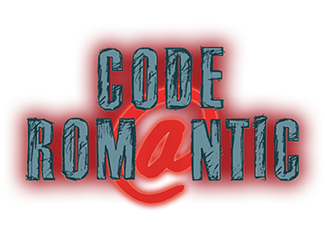 Code Romantic
Code Romantic Launches April 30th, 2020
---
First of all, how are you?
When we started Code Romantic years ago, we never imagined we'd ship it during such a stressful time period. Now, we see the parallels between the dark times Mina and her friends live in and the tragic impact the Corona virus is having on the health care system and the economy worldwide.
If you're hurting from this, we're thinking of you. If you're sick or financially burdened, we wish you the best in getting back on your feet quickly. Thank you for taking the proper health precautions. Thank you for going to work if you are one of the essential or medical workers keeping things running for the rest of us.
Code Romantic will launch April 30th for 9.99 USD!
We are a small team that's devoted to making the world a better place through our creative projects, and we have decided to continue shipping the game despite the situation we're in. Working on Code Romantic is keeping our spirits up, and we hope it will lift yours as well.
The release build will include new features such as:
Multiple save slots
Dialogue history review
Previous puzzle notes
Volume options
Text speed options
Content-wise, the full game includes over 50 puzzles across 14 chapters! We can't wait to see what you think of the full story.
We're also launching the soundtrack on the same day. Stay tuned for final price information.
Unfortunately, we will be delaying the Mac and Linux builds for this launch. We need to take extra time to test Linux, and we don't have access to the equipment needed to ensure a quality Mac build on the latest OS. If you rely on these platforms and you want to play Code Romantic, please let us know. It's helpful for us to know who to contact if we need to test future versions on these platforms!
Questions? Requests? Contact us!
We're still putting together our PR list! If you're a content creator, a journalist, an educator, or another type of cool person we can't even fathom, fill out our contact form here: http://www.prettysmartgames.com/contact
Or email us at info [at] prettysmartgames [dot] com!
Talk to us on Twitter: https://twitter.com/prettysmartnews
Join our discord: https://discord.gg/nrTTyjj
Watch our game dev streams (Special Launch Stream on April 30th with giveaways!): https://www.twitch.tv/drmikachu
Much love to all of you, and talk to you soon!
-The prettysmart team